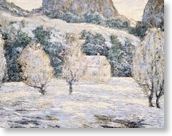 Products & Pricing


By combining the printing requests of several museums, our museum Cooperative Printing Program affords the museum community the opportunity to develop custom products at relatively minor expense. Museums can also order in small quantities and avoid having large inventory commitments. And it is less expensive to create custom products geared to your unique situation than to buy generic merchandise wholesale.

Postcards: These 4 1/4" X 6" postcards are printed on a premium 12 Point Cover and press varnished for protection. 3000 postcards are priced at $400.00 per subject; 1500 postcards are only $310.00 per subject.

Note Cards: Printed in a standard size of 10" X 7", and folded to 5" X 7", these cards are printed on a superb 12 Point Cover (coated one side) and packed with envelopes. 3000 note cards and envelopes are just $865.00 per subject; quantities of 1500 are priced at $600.00.

Boxed Note Card Assortments: Beautiful boxed sets are packaged four each of five note cards (or, five each of four note cards) in a stunning, custom designed, printed and laminated box. 750 boxes are only $6.40 per box.

Prints: Due to size variations of posters and prints, each project is quoted to your unique specifications. We do offer Cooperative Printing Program pricing on "Mini-Prints." 1000 of these full color 10" X 13" prints, are beautifully lithographed on a #100 Dull Coated Cover and are priced at just $590.00.

Custom Products: We create a variety of custom products for our customers including: postcard books, calendars, postcard folios, bookmarks and stationery products. We'll help you transform your most creative ideas into winning museum store products.

All of our pricing is complete!* Typesetting and composition, color separations and proofs, are included in all of our pricing.

*Of course, shipping is always extra.


____________________________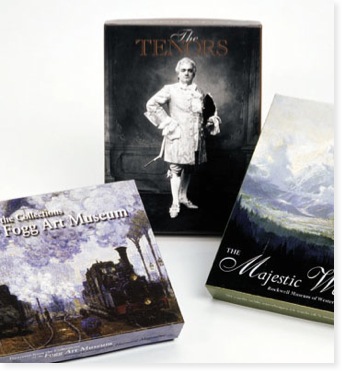 The Best Boxed Note Program In America!


No hidden costs. No outrageous minimums. No boloney.

This is the finest Made-In-America boxed set program - bar none!

Submit 5 images and we'll create a distinctive, custom designed, boxed note card assortment. You'll get 750 stunning boxed sets, filled with 4 each of 5 note cards - 20 cards and 20 envelopes - all for an affordable price of just $6.40 a box or $4800 total.

It's simple and seamless: call us today and we'll guide you through the process, manage your project, and deliver a beautiful and popular product. It will be easy and painless - we promise!

Call us at 800.828.2232 for samples of these gorgeous boxed assortments.


____________________________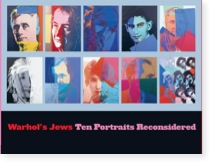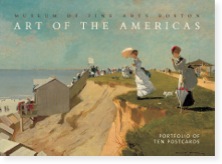 Why Buy Your Postcards From Us?


Reason One

Image Quality: We scan, correct, enhance, and proof your images until you are completely satisfied. Unlike other postcard vendors, this commitment to image excellence is built into the price of our postcards. You will never be charged a penny more to make your image the best it can be.

Reason Two

Print Quality: Our craftsmen run only museum quality postcard images, so they are singularly focused on excellence. With other printers, your image will be running on the same sheet with a realtor, a car dealer, or a home improvement contractor. Which company, do you think, will see your image for what it really is - a work of art?

Reason Three

Service: We don't staff customer service department with people who have little knowledge of your project, or force you to navigate an "order status" website. When you call, you will be speaking with a person who has seen and handled every aspect of your order - a museum print professional who is intimately aware of each detail and nuance. Our customer service is simply second to none.

Reason Four

Our Guarantee: We stand behind our product. If our work doesn't meet your highest quality standards, we will rerun the project - no quarrels, no negotiation, no whining. The success of our organization is not measured in customer satisfaction, but in customer delight!


On-Cape Lithographers is the sole-source postcard vendor for museums like the Museum of Fine Arts - Boston, Detroit Institute of Arts, Harvard Fogg Museum, Baltimore Museum of Art, Joslyn Art Museum, Ogunquit Museum of Art, The Jewish Museum, New York Historical Society, Brooklyn Botanic Gardens, Hebrew Union College, Flagler Museum, New York Public Library, Metropolitan Opera Guild, Olana Partnership, and many more.

Call us at 800.828.2232 and we'll offer you a 20% introductory markdown on your initial order of postcards!

Follow us on Facebook